'The Circle of Life' dance ceremony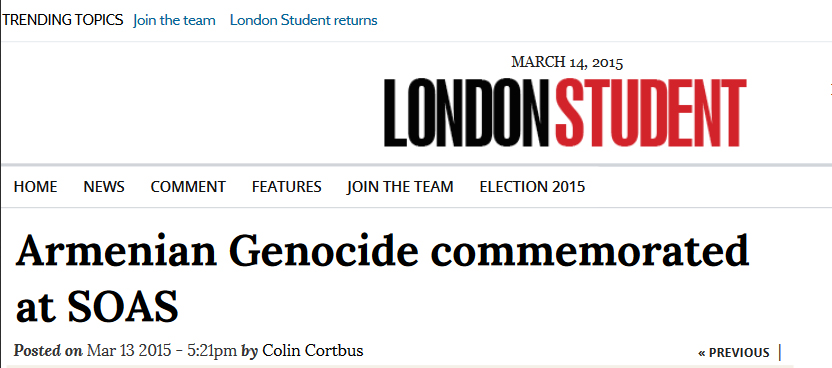 Armenian Genocide commemorated at SOAS
London Student, 13 March 2015 by Colin Cortbus
Armenian, Kurdish, Greek, Assyrian And Turkish students stood together in an candlelit vigil on Wednesday to commemorate victims of the massacres.
Holding candles in solemn silence, students and activists formed a "circle of life" to mark 100th anniversary of the Armenian & Assyrian Genocide. Later they joined hands to perform a series of traditional, and at times emotional Armenian dances.
Those present wore butterfly shaped badges that bore names of over 50 peoples subjected to genocide in the past century in a remarkably inclusive and open ceremony. Genocides also commemorated included the Holodomor genocide in Ukraine, the Holocaust, and the Rwandan Genocide.
Artist Shakeh Major Tchilingirian told attendees "As we join hands and take steps together, we not only remember the victims but, more significantly, we affirm the dignity and value of lost human lives… With our presence here tonight, we show our determination and collective strength to stand up against injustice and inhuman treatment of fellow human beings".