Remembrance Day: "Circle of Life" in Cardiff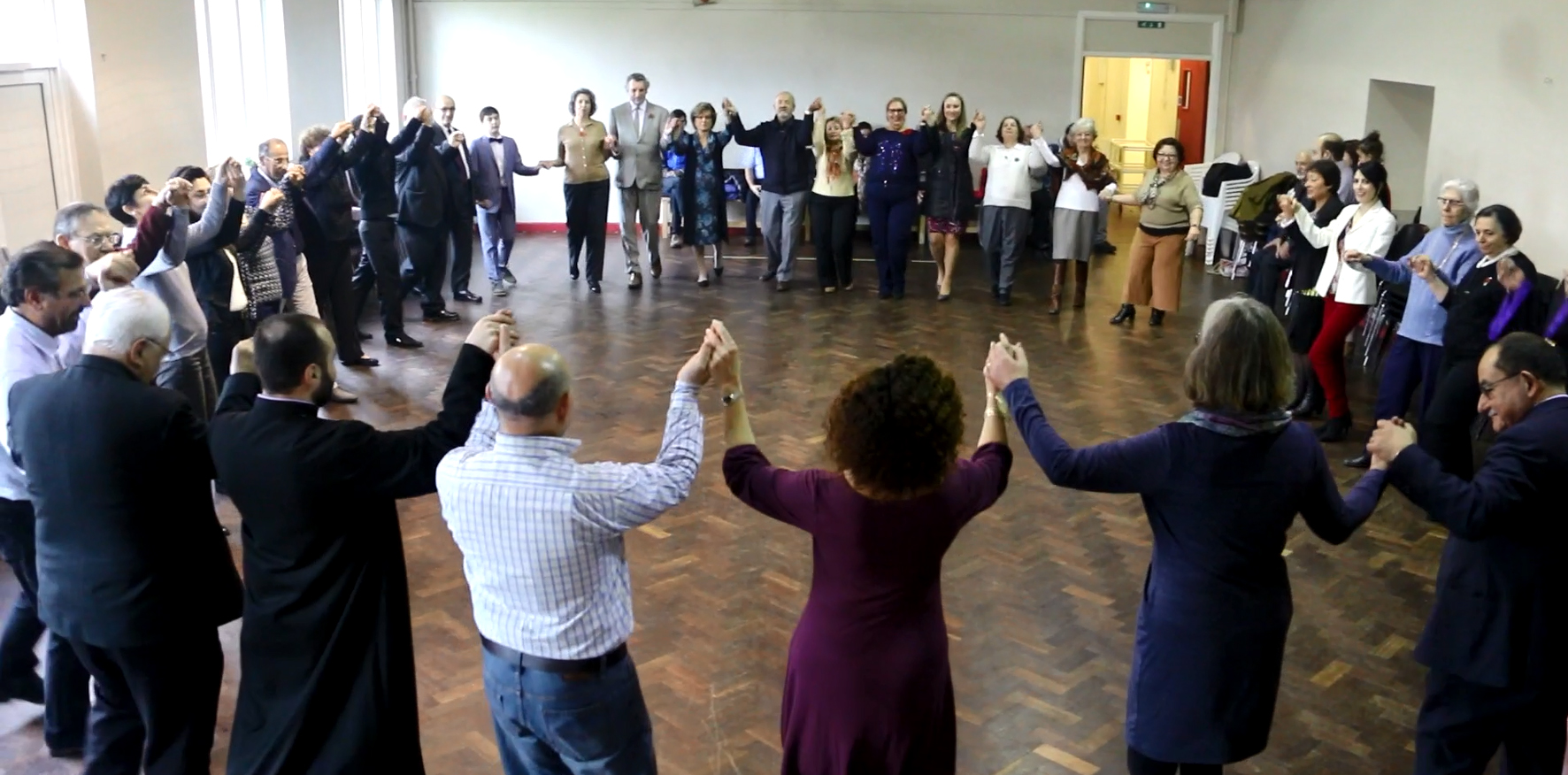 Shakeh Major Tchilingirian | 09.11.2015
The journey of the "Circle of Life" reached Cardiff on Saturday, 7th November, where Armenians from various places in Wales and beyond gathered, one day before Remembrance Day, at the Armenian Genocide Memorial in the Temple of Peace. A short service was held at the Armenian khatchkar memorial and on the occasion of Remembrance Day—the day when soldiers killed during World War I are remembered in Commonwealth of Nations.
Following the Divine Liturgy, celebrated by His Grace Bishop Hovakim Manukyan, I invited the congregation to take part in the "Circle of Life" Armenian circle dance ceremony. Conceived especially to commemorate the centenary of the Armenian Genocide, the "Circle of Life" also celebrates the triumph of Armenians over death and destruction. After a brief demonstration of the steps to the participants, I emphasised that the dance steps did not matter as much as the intention of holding hands and taking these steps together.
The first dance was a Gorani with the soul-awakening call of the zurna and the pulsating drums. Goranis are song-dances from Mush/Daron about lost love and lost land and the yearning for them. The second dance was one typically danced by Western Armenians who are the surviving descendants of the Genocide. With its closely linked arm-hold, it was defiant, grounded and full of hope. Everyone took part in the circle dance, including the children. One of the participants said, "We felt we were getting stronger and stronger by each step we took together."
I was moved to see so many men and women, young and old, and little children take part with such passion and commitment. They embarked on this "life" journey fully engaged. It was a great honour and joy to see Bishop Hovakim Manukyan, the Primate of the Armenian Church, Father Movses Sargsyan and Canon Patrick Thomas take part in the circle dance ceremony with everyone, offering their blessing to the Circle.
Most touching was the participation of a Syrian Armenian family, a mother, her daughter and son, who had recently arrived in Cardiff after a terrible journey—they have no news about their missing father. This added to the poignancy of the experience. This "Circle of life" brought us, indeed, to a full circle: we remembered those who have suffered in the past and are suffering in the present and gave hope for better days ahead.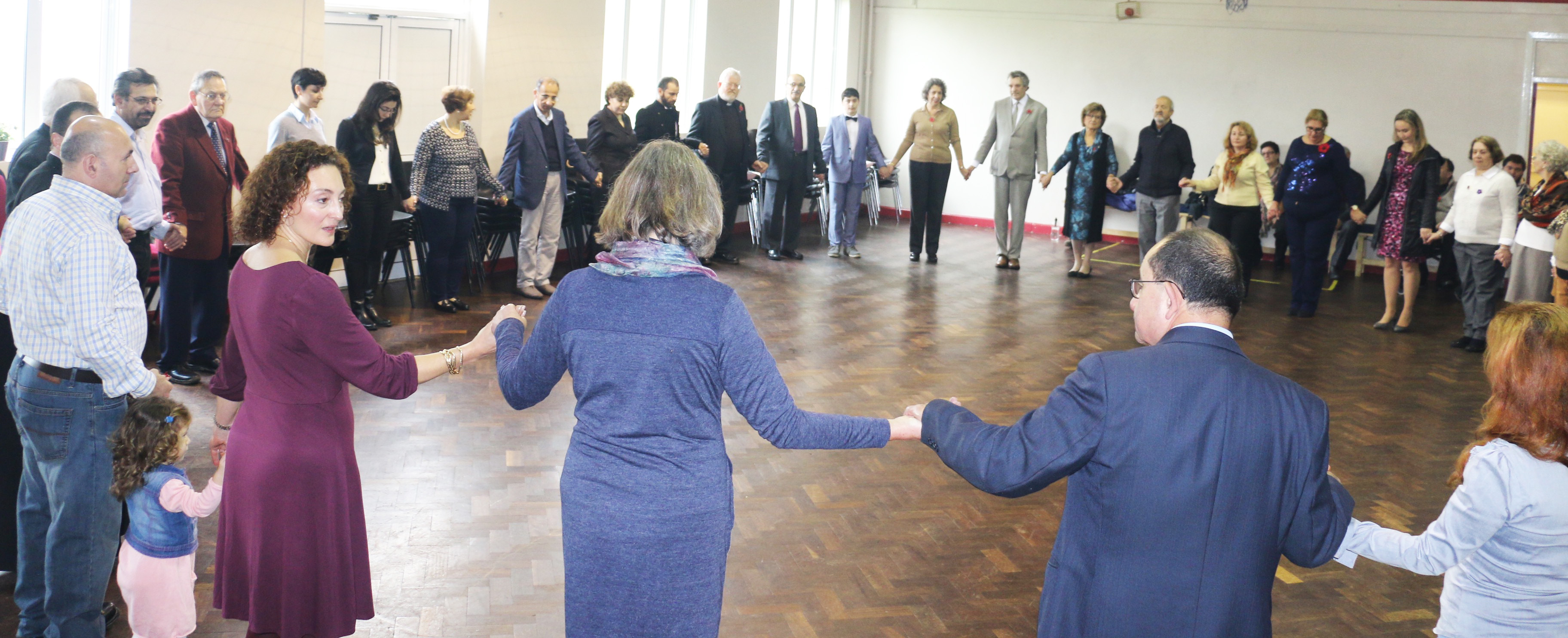 ___________________________________________________________________________________________________