"Circle of Life" in Honour of Karen Jeppe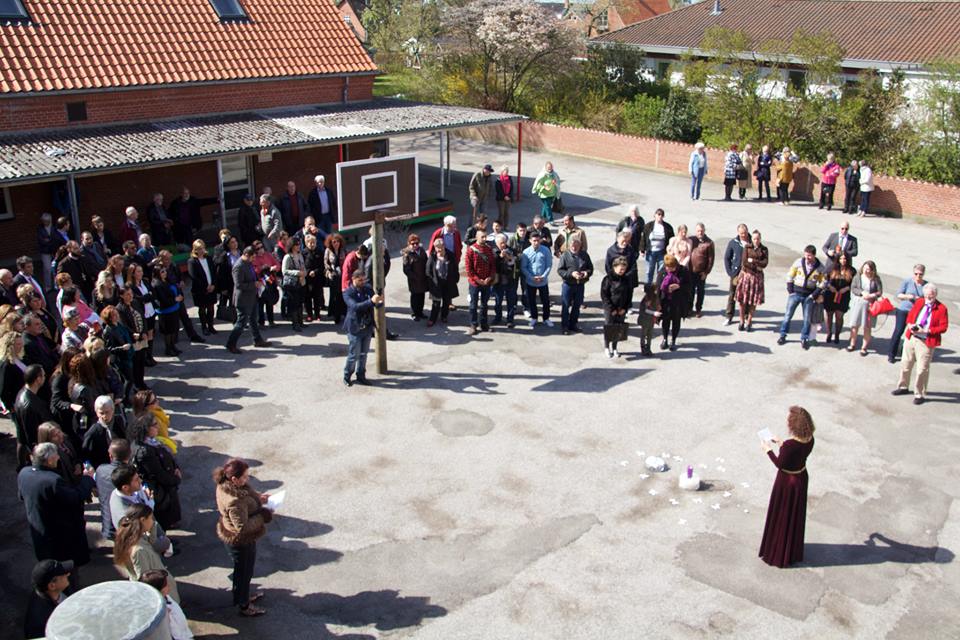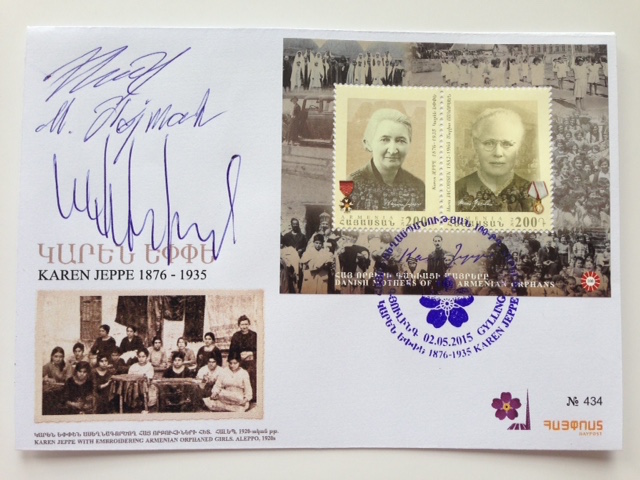 (photo by Hayk Gevorgyan)
"Circle of Life" Dance in Remembrance and Honour of Karen Jeppe
Shakeh Major Tchilingirian | 10 May 2015
The entire town of Gylling (about 300 km away from Copenhagen), the birthplace of Karen Jeppe (1876-1934), who saved and cared for thousands of Armenian orphans and women during the Armenian Genocide, came together, along with Armenians from different parts of Denmark, on 2nd May to take part in the ceremonies dedicated to this extraordinary women and great humanitarian.
I had prepared a specially conceived "Circle of Life" dance ceremony, which brought together some 300 Danes and Armenians in the courtyard of the local school. As a celebration of Karen Jeppe's life, we all join hands and took steps together in memory of a woman who courageously stood against oppression.
Karen Jeppe was a daughter of the beautiful land of Denmark, but became "Eppe Mother" for the thousands of Armenians who found refuge in Aleppo. They found comfort and love under her care. She lived with her beloved children of Armenia until the end of her life.
The dance ritual and ceremony was dedicated to Karen Jeppe for what she did, but also for affirming today as Armenians and Danes that one hundred years later the genocidal project of the Ottoman Empire failed. We are still standing and celebrating the lives that were saved and will continue through future generations.
Yet, how abhorrent it is today that history seems to be repeating itself. Aleppo, the beloved city where Karen Jeppe lived most her life and is buried is once again a place of death and destruction nearly a century later. It was only recently that the 13th century Armenian Church and religious complex in this ancient city, along with the Armenian community centers, were reduced to rubble under heavy and senseless bombardment.
(Photo by Vartan Epremian)